Are you seeking Portland vacation properties for you or your family? Portland is located in Oregon and it's filled with interesting neighborhoods and it's the lowest cost city on the US West Coast. It's a very clean and amusing city with plenty of things to do.
You can visit the Portland Japanese Garden, the Zoo, the Portland Children's Museum, or the majestic Crystal Springs Rhododendron Garden. It has a lot of amazing restaurants and coffee shops, and it's also famous for its food carts and many cultural events and festivals.
Great accommodation is necessary in order to achieve maximum pleasure during your stay, so you should always take some time to research the neighborhoods and available rentals. To help you out, we made a careful selection of the most interesting properties in Portland: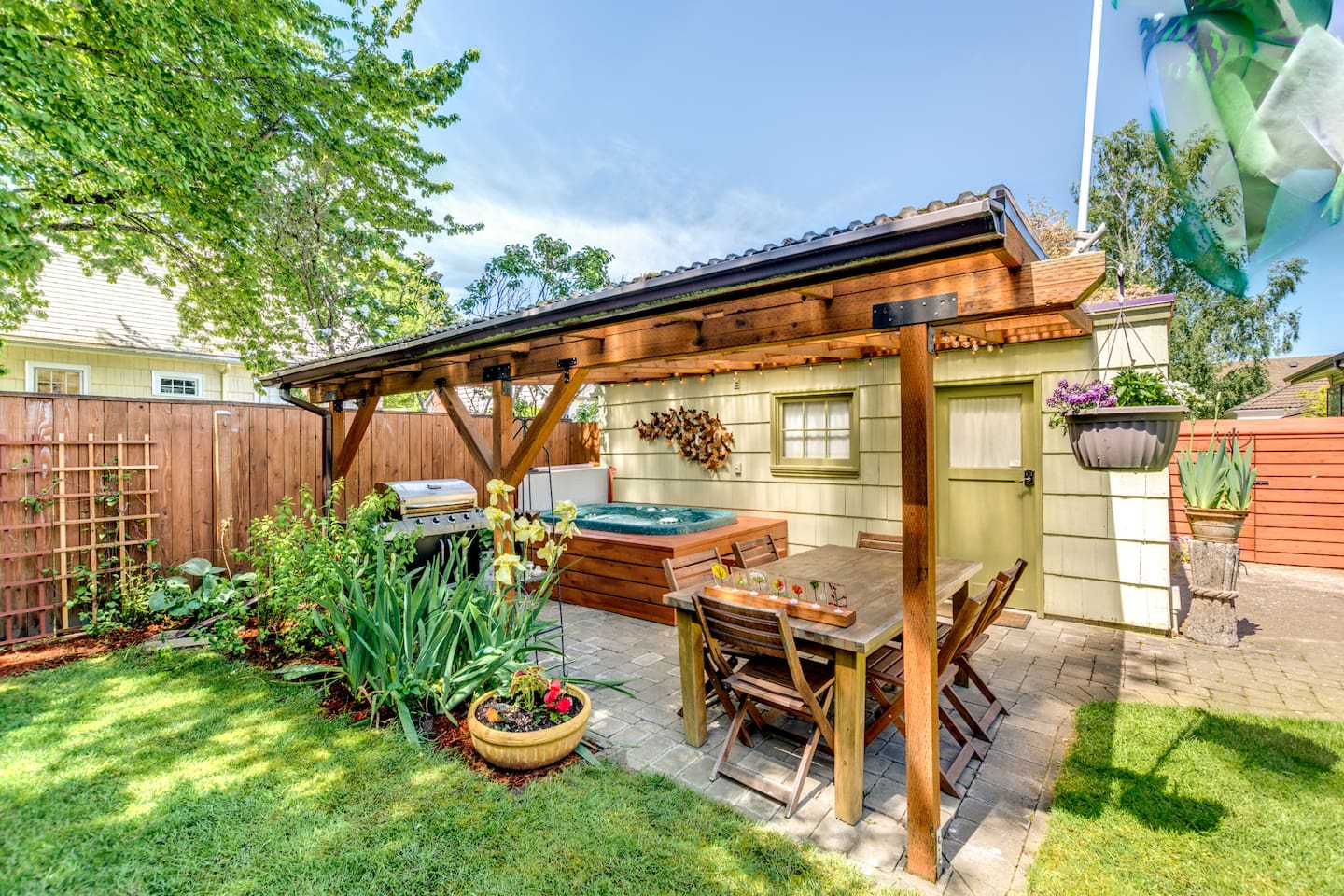 This beautifully decorated house is truly a comfortable delight. It has all the necessities, and then some. Here, you'll find an amazing hot tub, lots of natural light, and even an amazing kitchen.
It's located near a lot of restaurants and shops, yet it's still quietly tucked away. The price is $409 per day, and it also features a stunning, cozy backyard.
Find Tiny Houses available to rent in Portland HERE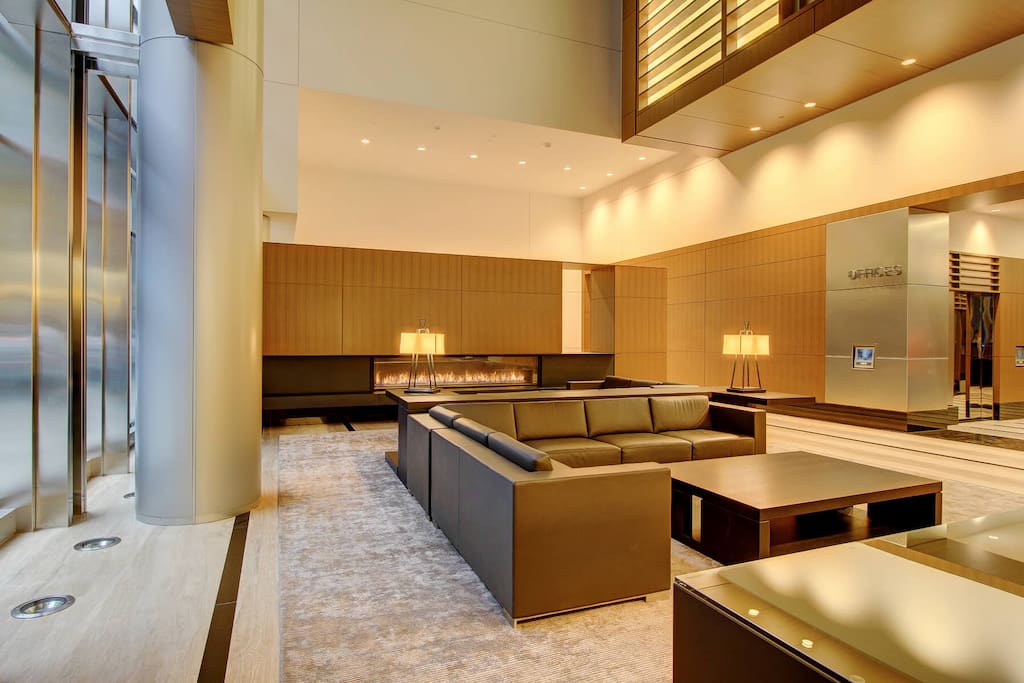 Downtown Portland is one of the most convenient areas in the city. It's in the center of attention, being the home to the biggest portion of Portland nightlife. This is one of Portlands best vacation properties.
This apartment is right in the Downtown epicenter. For $700 per night, you can expect an indoor fireplace, a fully-equipped kitchen, a coffee maker, and even a pet washing station!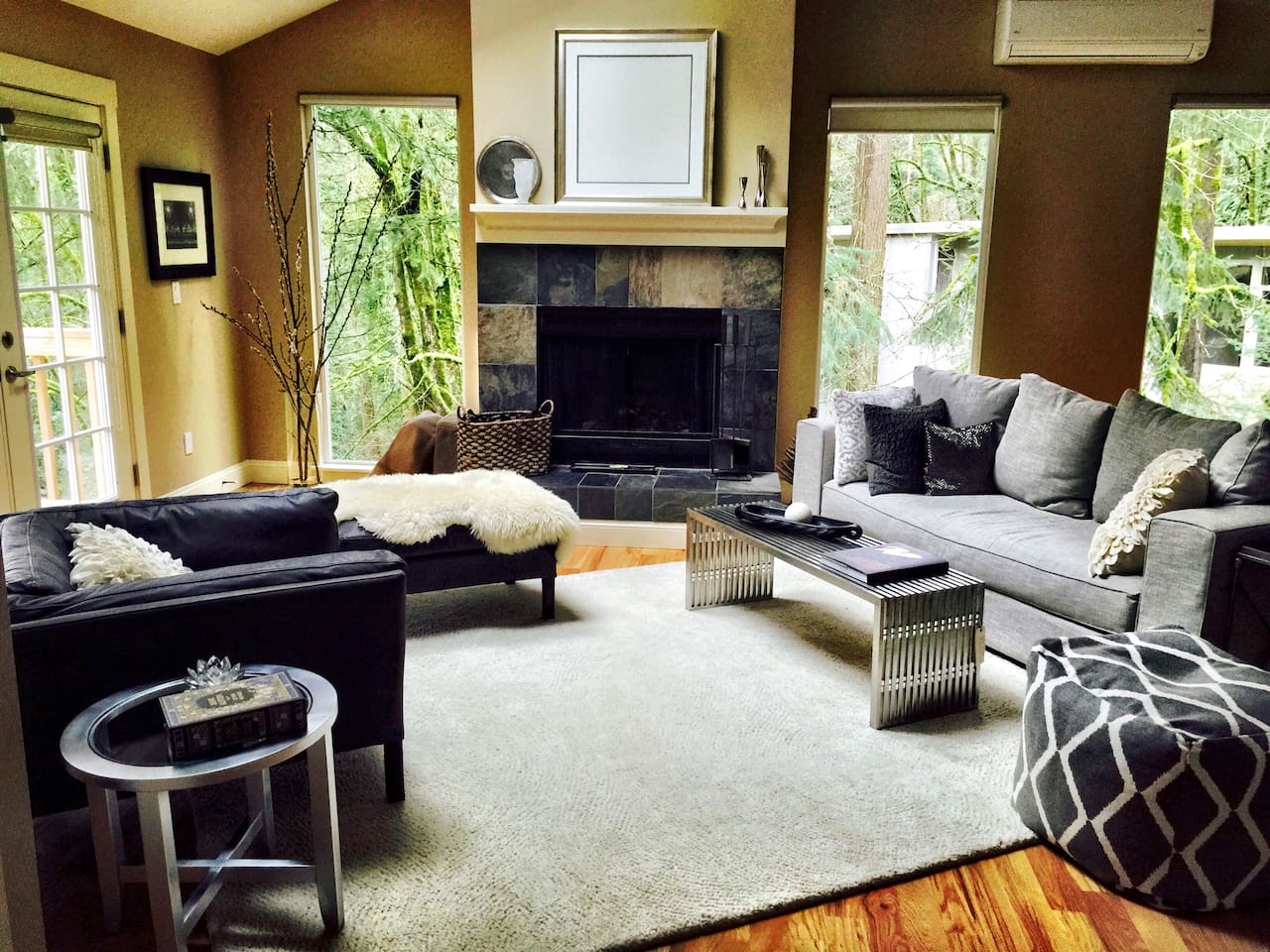 This place is a paradise. Surrounded by trees and plants, it's safely tucked in a nice neighborhood. The wonderful apartment is located only 5 minutes away from Downtown and it's $500 per night.
Some of the perks you'll get to enjoy are the gourmet kitchen and huge floor-to-wall windows. It's also very close to a lot of nice restaurants and shops making this one of the most convenient Portland vacation properties available.
This convenient retreat is located very close to the city center and the décor is outstanding. The price per night is $550.
Some of the things it comes with are an amazing hot tub, and outdoor fireplace, a stunning outdoor sitting area, and a grill. The kitchen is fully equipped and it even has a ping-pong table.
Find more Portland vacation rental homes HERE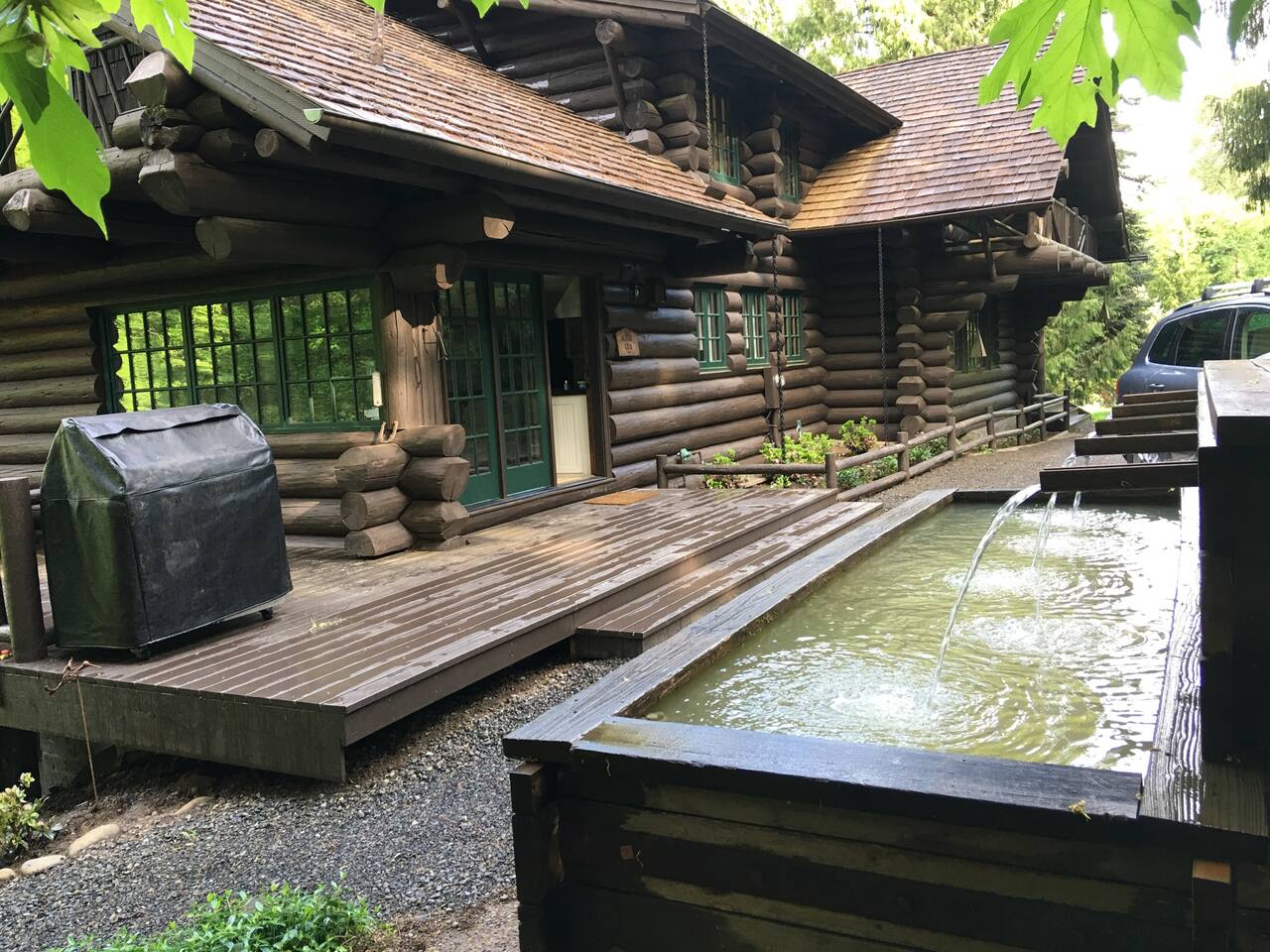 Situated 20 minutes away from Portland in the forest and surrounded by trees. It's very secluded and it will be your own private getaway. This beautiful house once served as a vacation home to President Woodrow Wilson.
The price of $495 per night includes a fully-equipped kitchen, an indoor fireplace, a tennis court, and free parking.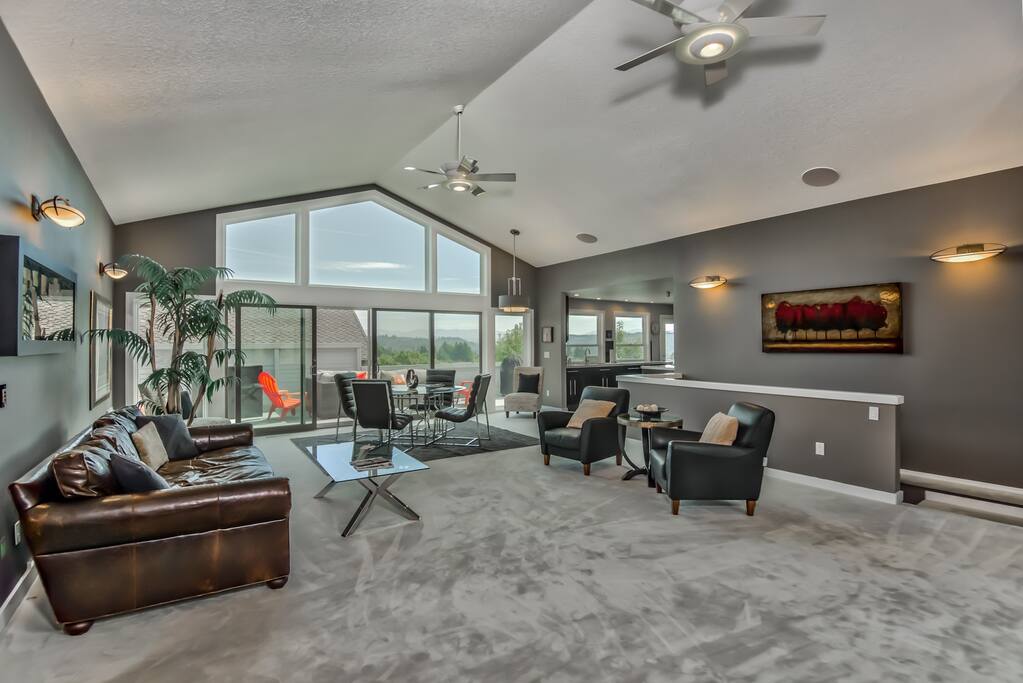 This has to be one of the most modern Portland vacation properties. The view here is breath-taking. This modern home features a very tasteful design, high-quality furniture, a jetted tub, a lovely deck and it's $590 per night.
It's only minutes away from various shops and restaurants and it's also near the Mt Talbert Nature Park. By staying here, you'll even get to enjoy a big theater room.
Beautiful Lake House Retreat
This beautiful lake house has an incredibly relaxing atmosphere and you have a lake right in your backyard! It's located in the Portland Metropolitan area and in the heart of the wine country.
It's only a short drive away from shops and restaurants. For $495 per night, you'll get to have a fully equipped kitchen, 2 fireplaces, and all the necessary amenities.
Read about some of Englands best country mansions HERE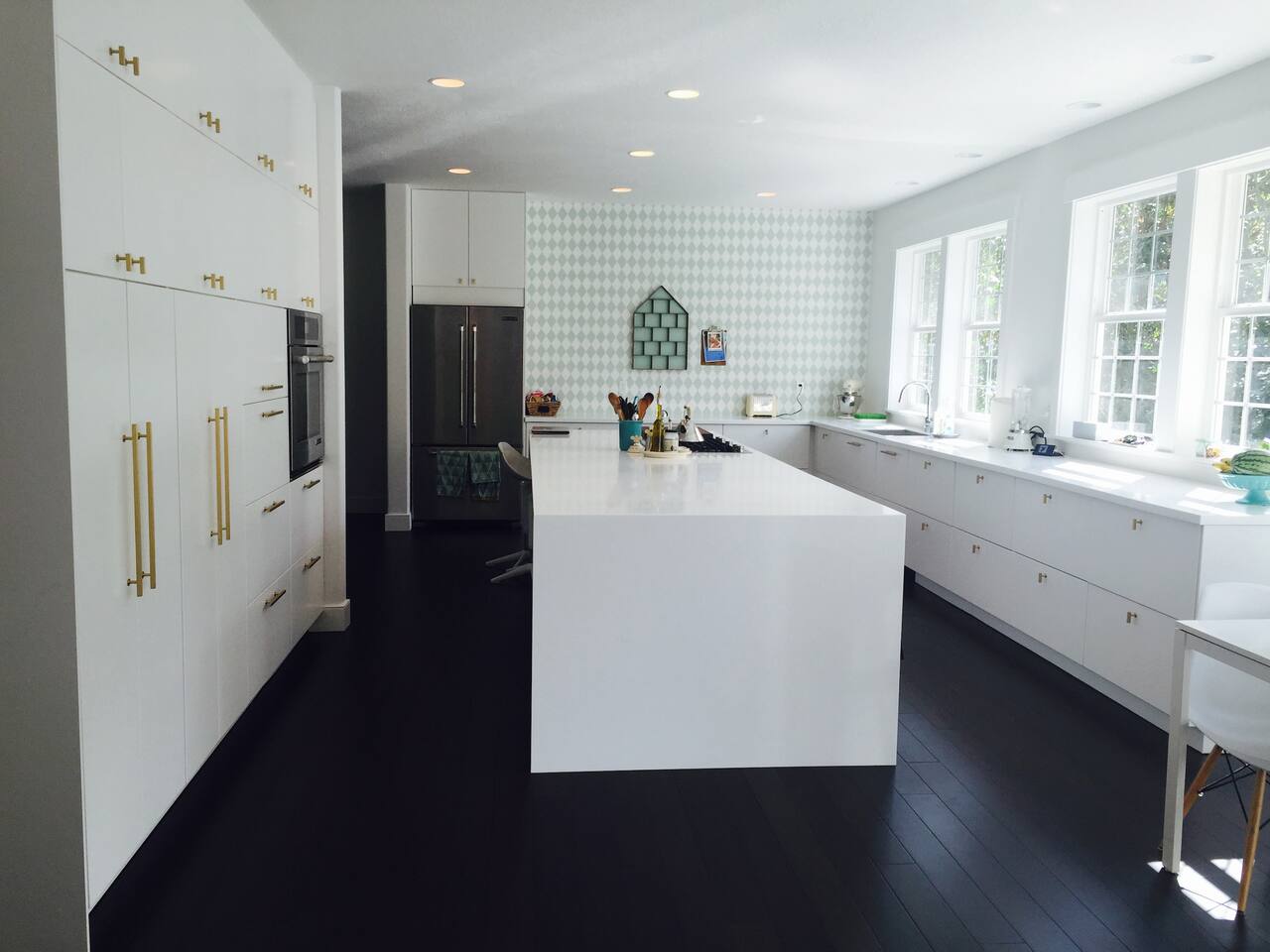 Minimalist Scandinavian Style inspired the décor of this bright, spacious house. It's located in a quiet neighborhood, and it's perfect for family vacations.
There's a huge furnished deck with a barbecue grill, where you'll be able to relax and enjoy yourself. It's $499 per night, and it's close to Progress Ridge where you'll find great restaurants and shops.
Summary
There are many beautiful homes and neighbourhoods from which to choose Portland vacation properties. Research and find the area that best suits you and your needs. All of these homes can be found on Airbnb's website.