Are you looking for Nashville holiday rentals for your trip? If you are planning on crossing the pond this summer from the UK to Nashville for a holiday then you will need somewhere to stay.
Thanks to Airbnb there is a large range of homes, apartments, and cottages readily available. Many of them that are more affordable than hotels, especially if you are travelling as a family.
Take a look at some of these Nashville holiday homes for rent.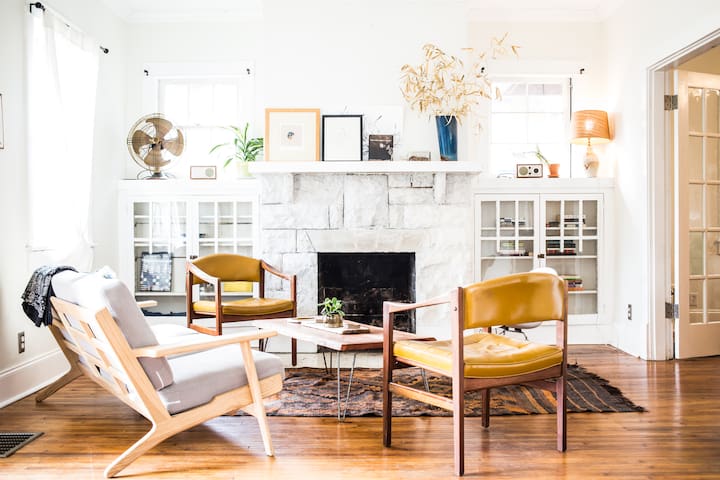 This bungalow is in the historic and very walkable East Nashville area, and just 5 minutes from downtown. It has 3 bedrooms plus a sleeping nook and can accommodate up to 8 guests easily.
Built-in 1928 this minimally furnished home is just 5 minutes' walk away from local restaurants and bars. There is also a backyard and private porch where you can relax.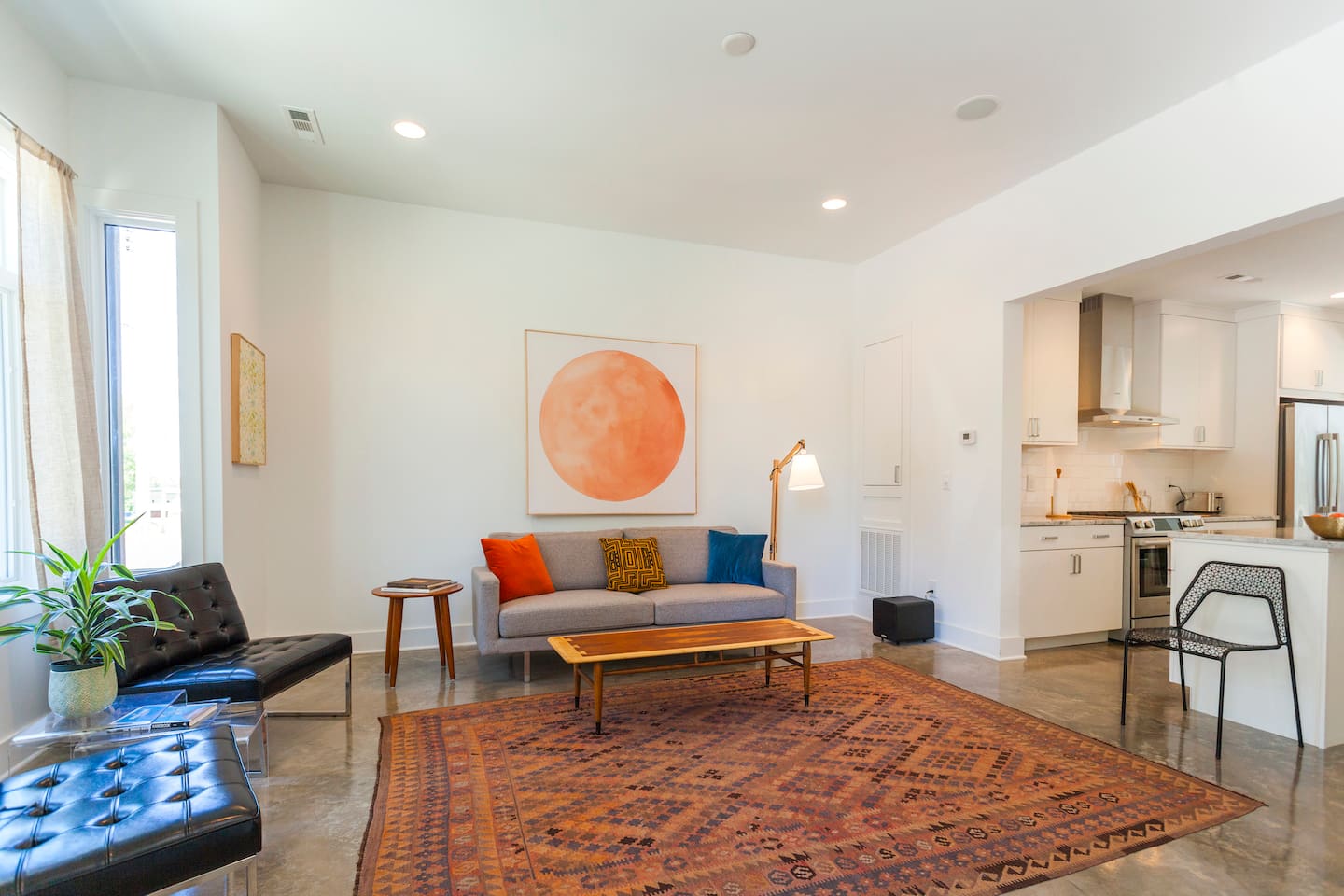 A newly built 2bedroom, 2.5 bathroom townhome. Located in the trendy 5points/East Nashville area in a luxury building. This Nashville holiday home features a king bed in the master suite, tall ceilings, hardwood floors, and a rooftop patio.
All making this the perfect spot from which to explore Nashville.
Stay on historic 2ndAvenue in the heart of Music City. Right in the middle of the action but peaceful and quiet. This modern Nashville holiday condo features exposed brickwork and 2 bedrooms.
It can accommodate up to 6 guests and is easy walking distance from the bars and honky-tonks on Broadway.
A luxury nashville holiday condo with amenities and a parking garage. This is a historical property newly modernized to give it an upscale feel.
Private rooftop deck with views, fitness center, saltwater pool, and award-winning courtyards are available for use. This 1 bed 936 square foot unit is within easy walking distance to everything.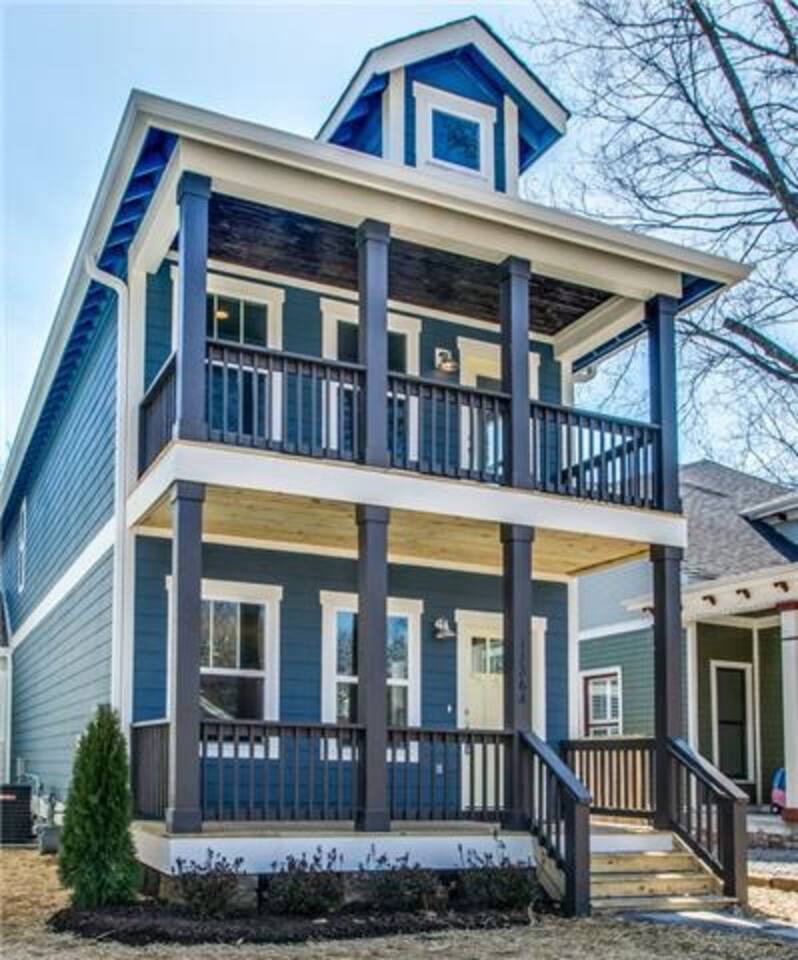 This is a brand new East Nashville townhouse. It features 3 bedrooms, 3 bathrooms and open porches on both of its 2 stories.
Just minutes from downtown, this 1850 square foot home has all the amenities you will need to enjoy your Nashville holiday. Private and quiet with a 2-car carport and backyard.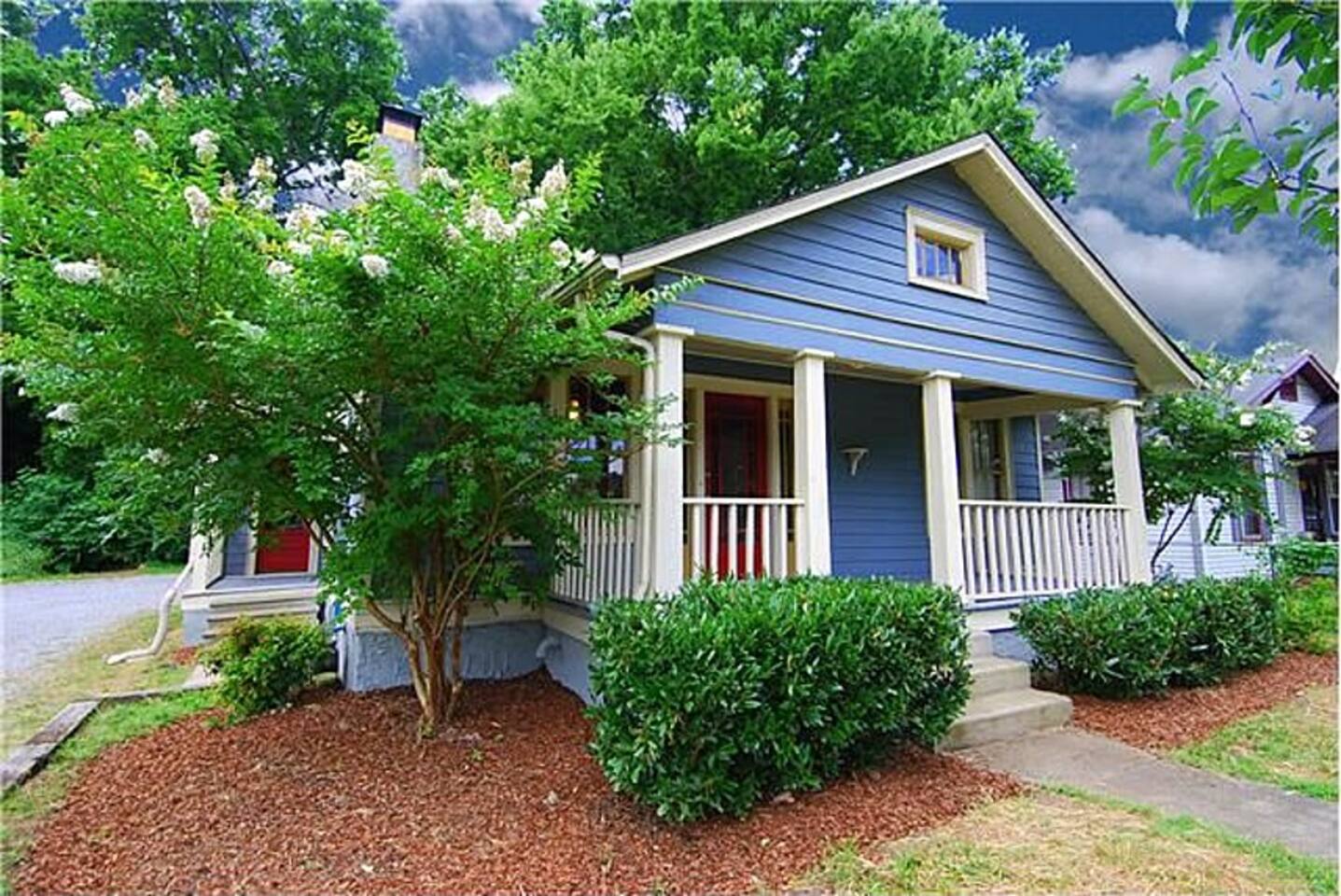 This charming 2 story bungalow is in the perfect location. Just 5 minutes from several popular Nashville neighborhoods.
This home has 4 bedrooms and 2 bathrooms and can accommodate up to 10 guests in its spacious 1900 square feet. There is a front porch to relax on and a backyard with grill, patio, and firepit.
Located in the historic Nashville Banner Newspaper building this loft has been newly renovated. It features a luxurious modern design with exposed brickwork and high ceilings.
This 1 bed 1 bath unit is just a block from Printers Alley and close to Broadway and the riverfront.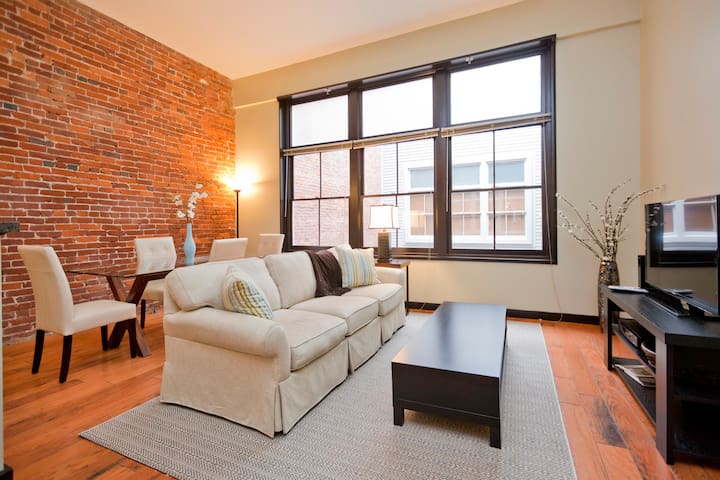 Sat right in the middle of Nashville's bustling downtown, this quiet, private unit is just 2 blocks from Broadway's bars, restaurants, and nightlife.
Overlooking an atrium this 1 bedroom condo has a keyless entry system and all the amenities you will need for your stay. There is also 1 available parking spot.