Are you looking for a cool Chicago rental from Airbnb? Chicago is one of the largest cities in the United States, home to top-tier cultural institutions, friendly locals and some of the best restaurants in the world.
Whether you're heading to Chicago to stay for a day, a weekend or more, you're going to need a place to stay. Hotel accommodations are going to cost you quite a bit, so here is a list of some cool Airbnb rentals in Chicago to try.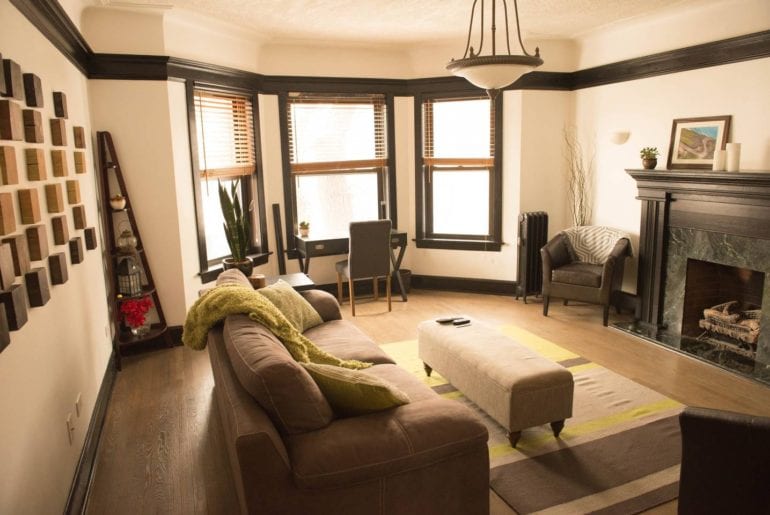 This beautifully remodeled 2 Bedroom unit is in a 1906 building located in a very pleasant neighborhood with a lovely deck overlooking the backyard. This cool Chicago Airbnb rental mixes modern with historic.
It is a great fit for solo travelers but it is also spacious enough to fit more people. It is situated close to major stations, numerous bars, restaurants and coffee shops.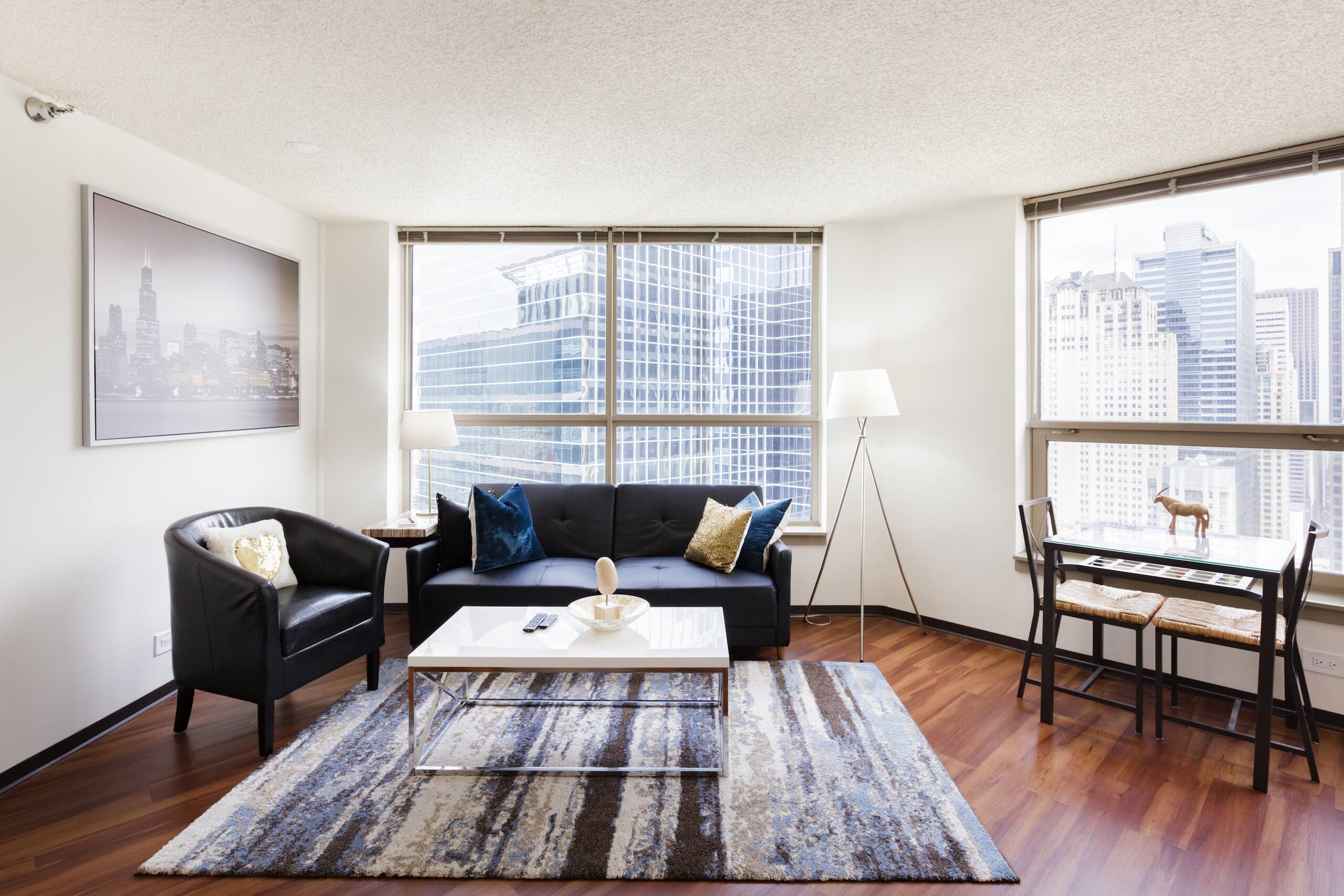 Visitors will marvel at the views from the myriad windows of this stylish downtown pad located in West Loop/Greektown. This area is close to everything and within walking distance of world-class food, the Sears Tower, Riverwalk, Millennium Park, and much more.
Guests get to sink into the comfort of the sofa with a good book or dine at the cozy bistro table while the city's lights come on, or head out to the ballpark on a balmy summer's evening.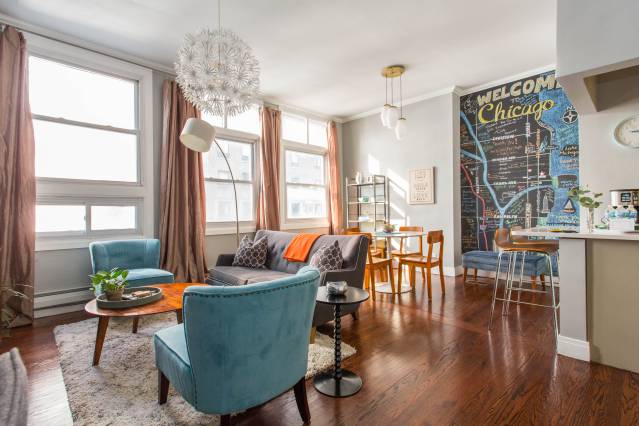 Only half a block from Michigan Avenue, this home is centrally located in vibrant Streeterville. An area close to great restaurants, bars, and shops, as well as public transportation.
Lake Michigan is just a short walk away, and visitors get to enjoy the comfort of velvet club chairs in this cool Chicago rental home. Enjoy being surrounded by never-ending drapes in this vintage meets modern apartment with wood floors, high ceilings, big windows, and a wonderful city view.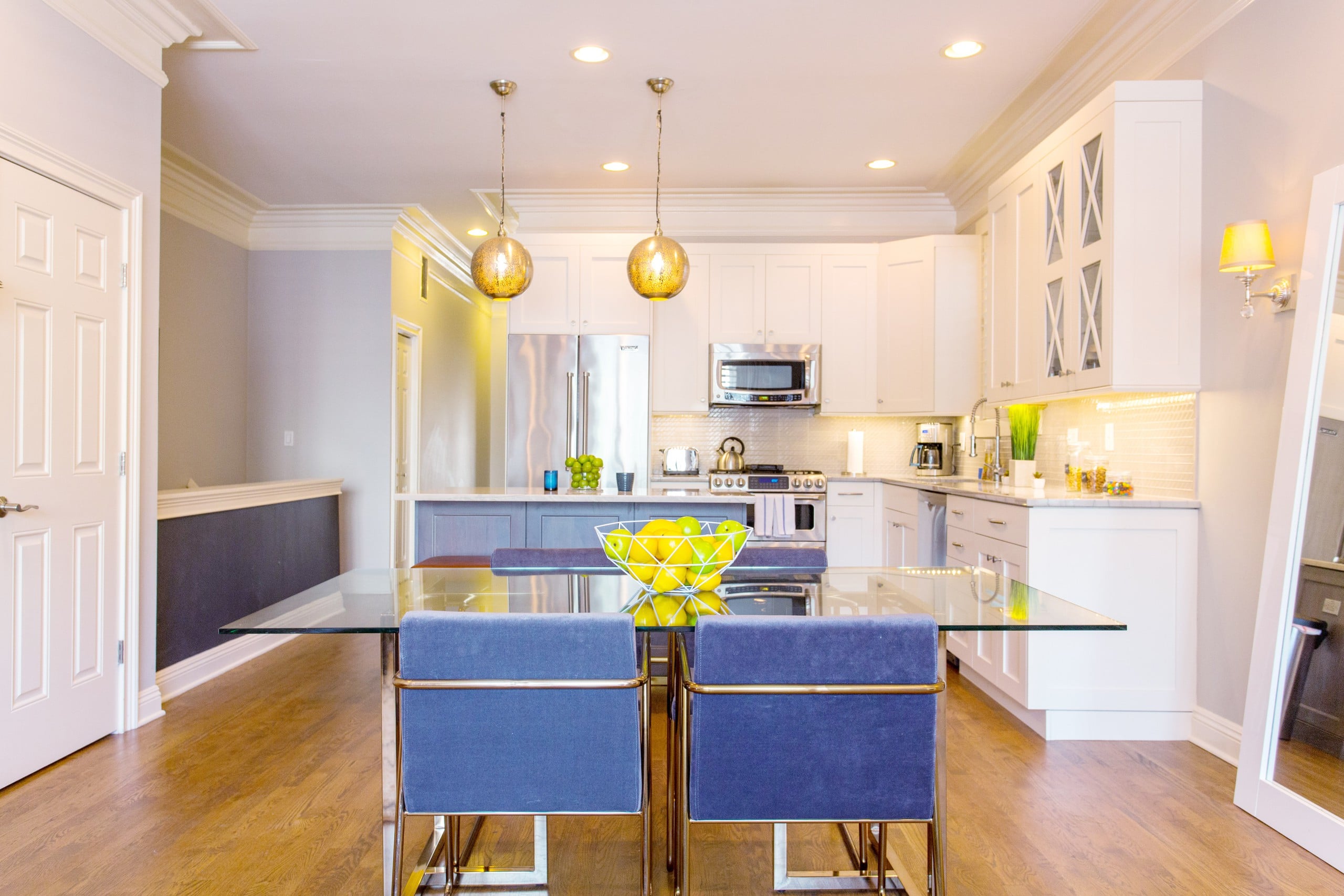 Located in Old Town, this lakefront condo is within walking distance to iconic restaurants and clubs, including Twin Anchors Restaurant, Old Town Ale House, and Second City. Visitors get to start their day with breakfast at the granite kitchen bar.
Overlooking the dining and living areas of this two-story home. The Crown moldings and fireplace bring a bit of coziness to the modern glass and leather furnishings of this cool Chicago rental home.
Visitors can come live alongside an Open House Contemporary exhibition site featuring some of America's finest emerging artists. You get to admire stunning views from this penthouse condo through the wall of windows. Or slide open the balcony doors and fire up the barbecue for a relaxed evening at home.
The Chicago Avenue Blue Line subway stop is just half a block away, the Museum of Contemporary Art is nearby. You can also explore the Water Tower Place during your stay. And discover the fantastic shops and many restaurants along the Magnificent Mile.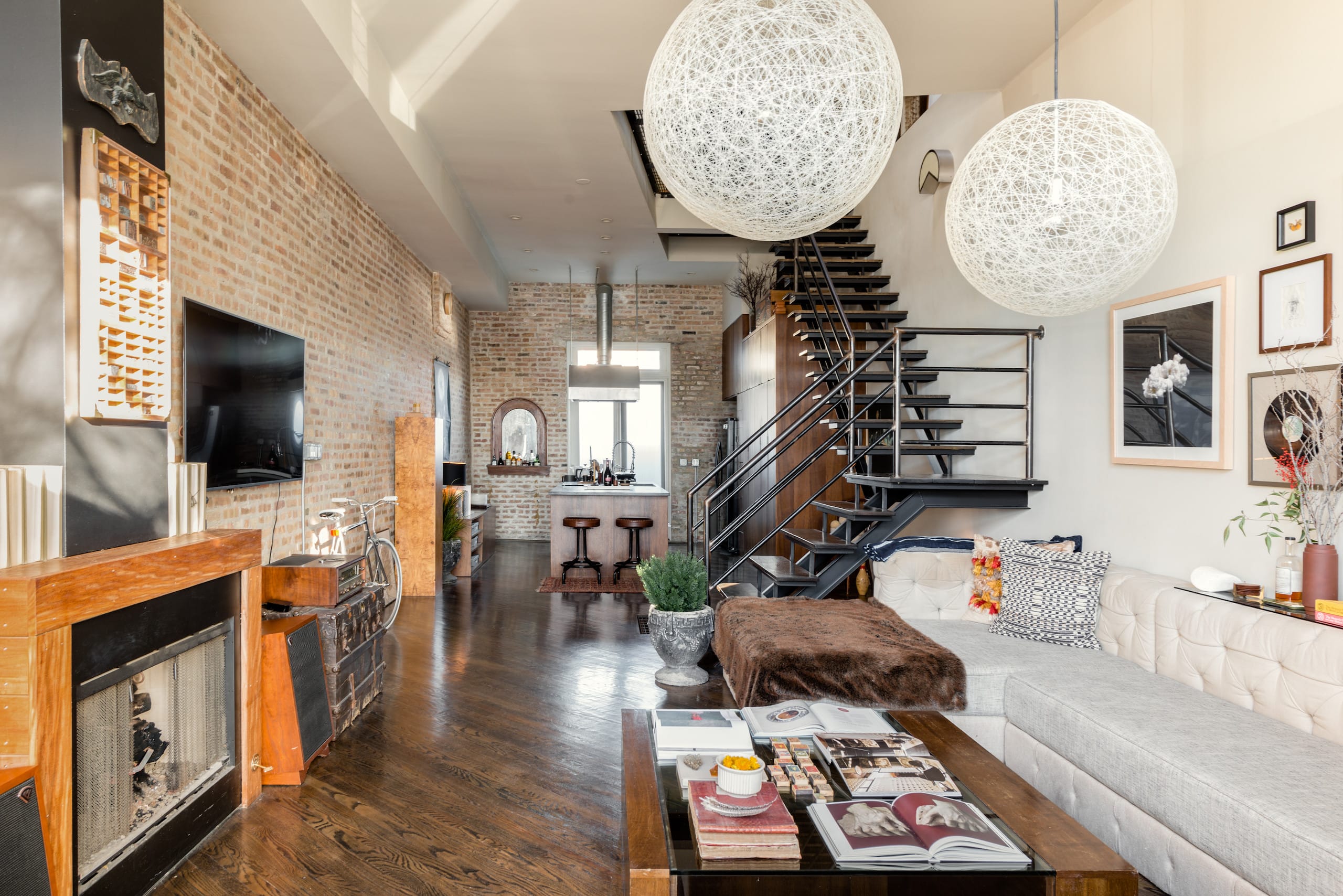 This loft is situated in Chicago's most eclectic, trendy neighborhood, Wicker Park. Known for its diverse restaurant and bar scene, it also hosts an incredible selection of shops. This is one of the coolest areas of Chicago to rent an Airbnb.
Visitors get to curl up by the fire in this bright, urban-chic loft in with the industrial-style decor and open metal staircase. You can take a calming soak, sit in the sauna, enjoy a revitalizing rainforest shower. Then retreat to the rooftop deck for drinks.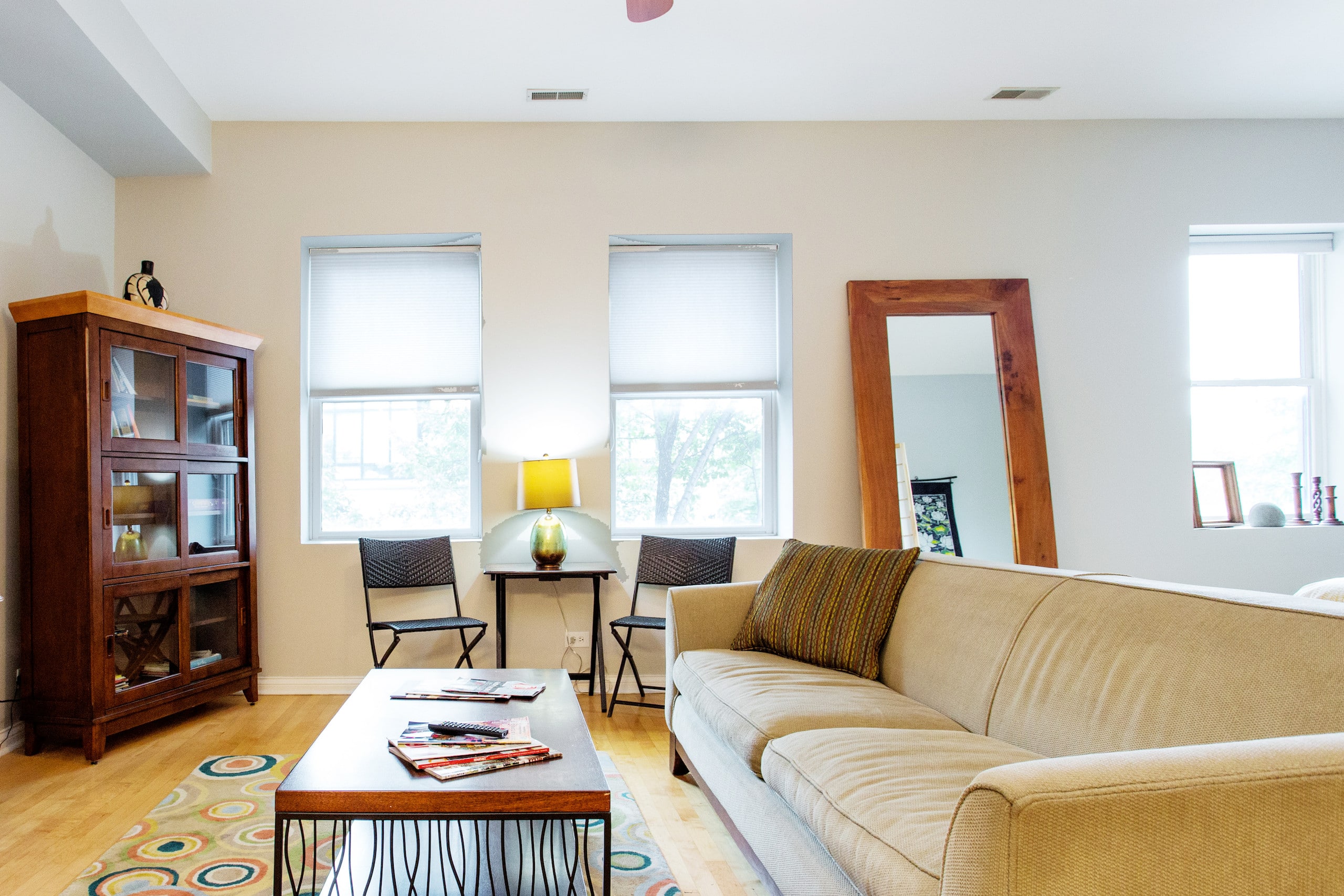 Oak Park is a beautiful neighborhood full of great places to eat, drink, and shop. Visitors will love this condo, a living room that features vintage decor.
Wood floors throughout, and a tranquil atmosphere, as well as a rooftop patio deck. It is also within close proximity to the center of Chicago.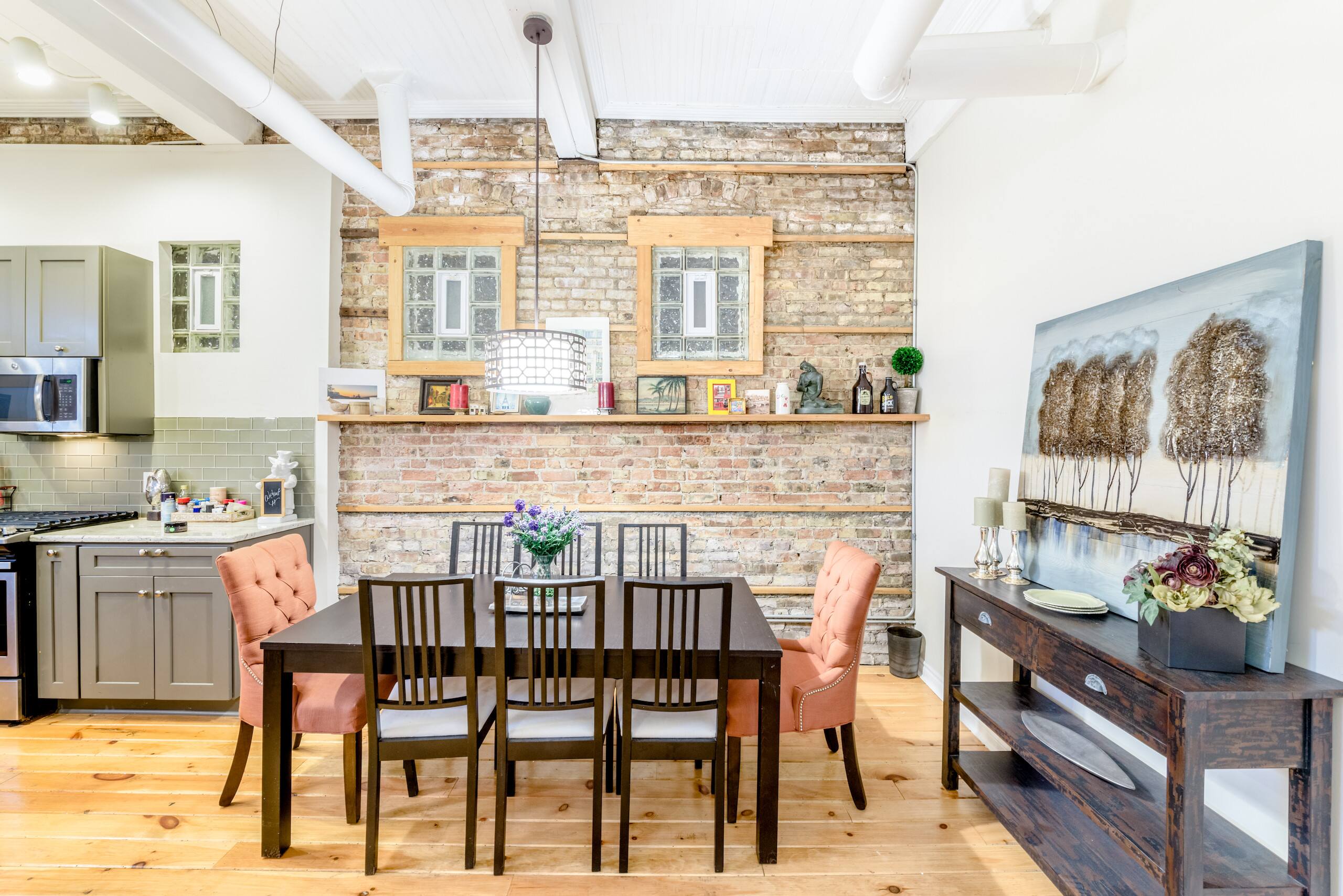 This home is located in beautiful Kenwood neighborhood with quick access to the lake, museum campus, downtown, UIC and IIT making it a cool rental home in Chicago.
Burnham and Root built this spacious loft with exposed beams, brick walls, and a well-equipped kitchen. It is suitable for people going on vacations and couples or families.